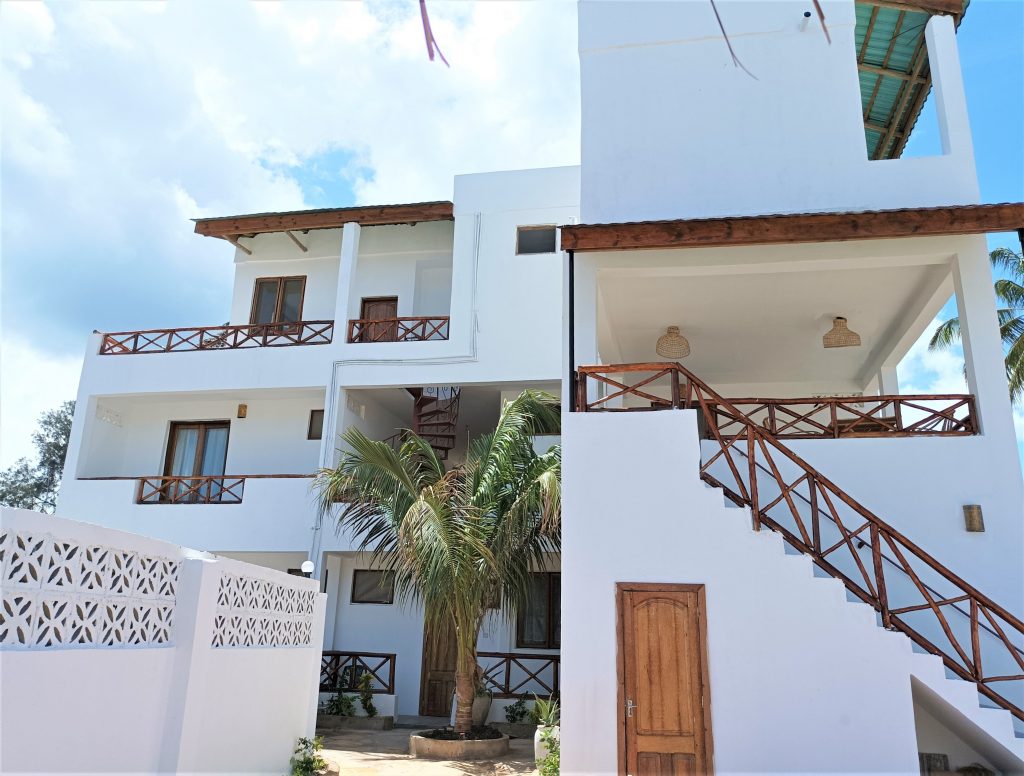 The villa is distributed on two levels where each of the 9 rooms is furnished with elegance and refinement. The hotel also has several common areas to relax, from the sitting room with library to the 100 square meters of tropical garden.
The roof terrace is the ideal place to enjoy a cocktail at sunset, stay in the sun or gaze at the stars!
Zanzicrown boutique hotel is committed to helping the community by supporting local crafts, financing small projects and distributing clothing and school supplies in the villages…
Don't forget to leave some space in your suitcase for some clothes to donate, notebooks and pens… The local community and all the staff will be very grateful!
---
Our amenities*
From diving to kitesurfing, from colorful markets to the discovery of the centuries-old city of Stone Town, up to the search for the typical red monkey in the Josani forest or the giant tortoises on the island of prisons.
Zanzicrown Hotel is located just 10 minutes walk from the renowned "marine aquariums" of Mnarani and Baraka where you can visit the sea turtles and swim with them.
---
*The staff is at the complete disposal of its guests in organizing classic and personalized tours.
Hotel services:
Safe
Meals (on request)
Free Wi-fi
---
Other photos!